"A righteous man has a regard for the life of his animal..." Proverbs 12:10
Daystar's Sir Joshua
For Sale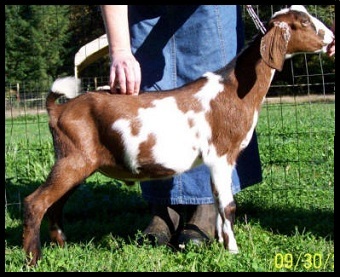 Joshua is our 2nd gen. (63.28/36.72%) Mini Nubian buck.
He is very dairy and has gorgeous ears!!!
He has great show and milk lines to pass on.
We are so happy with what this young man is producing.

Country Pride Farm Jericho
For Sale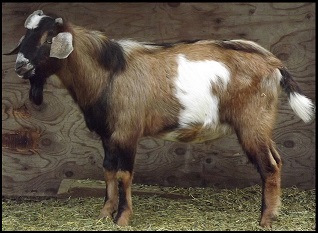 Jericho is 3rd gen. (57.03/42.97%) Mini Nubian buck.
He is a gorgeous buck from excellent milk lines.
Jericho is very dairy and has lovely ears.
We are happy to have him in our herd.
Echo Hill's BN Bonanza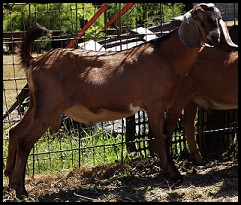 Welcoming our newest edition to the herd.
Bonanza is a gorgeous 5th gen. (51.67/48.33%) buckling.
He has amazing show and milk lines.
Thank you Dannette!!
Festus is our 1st gen. (31.25/68.75%) Mini Nubian buck
His dam is Daystar's Miriam and his half sister just got awarded her milk/butterfat star!!